New Jeep Find Jeep Cherokee Compact Crossover SUVs for Sale in Beaumont TX for Sale in Beaumont, TX
Find Jeep Cherokee Compact Crossover SUVs for Sale in Beaumont TX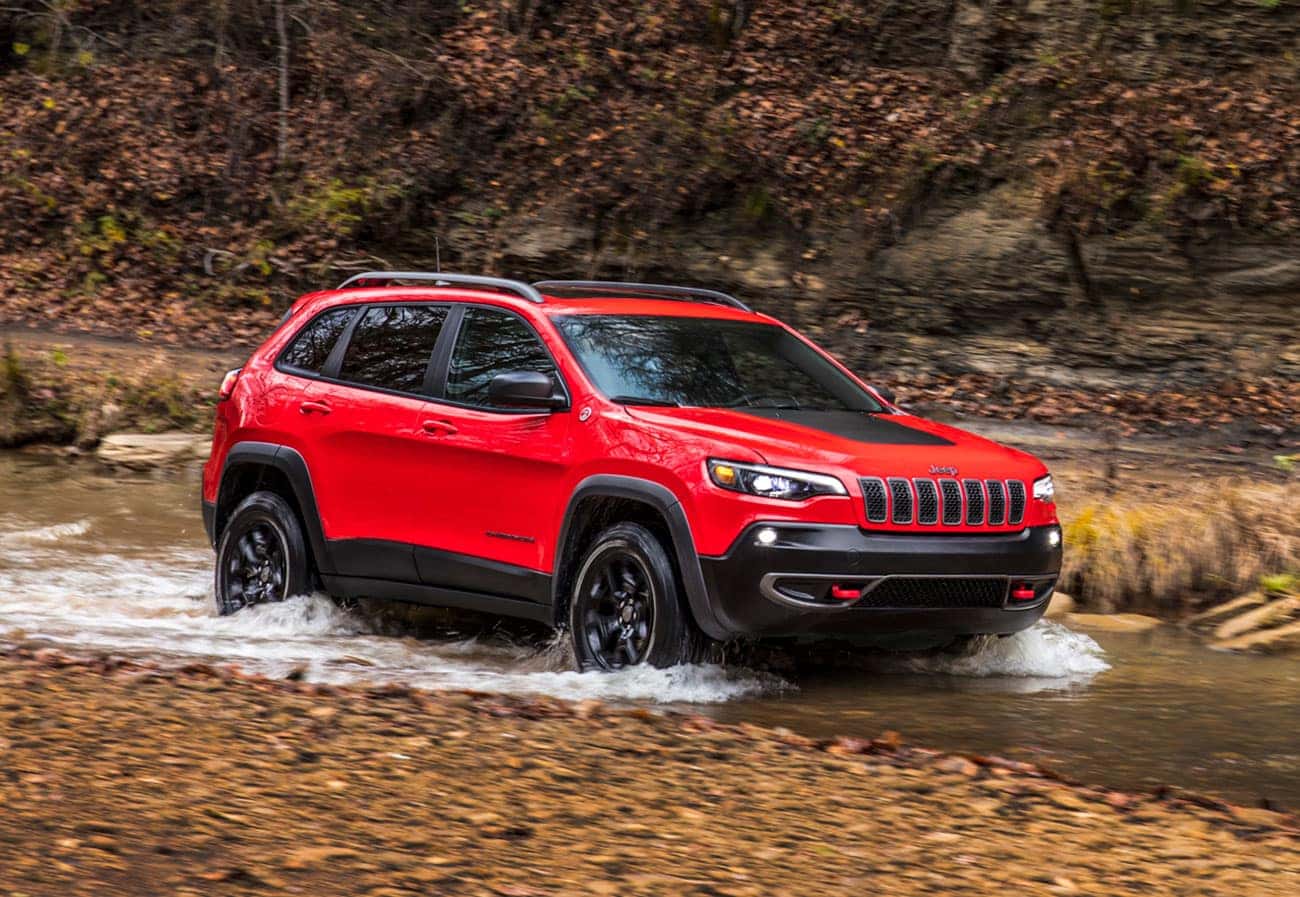 Where Can I Find Jeep Cherokee SUVs for Sale Near Me?
Are you asking yourself, 'where can I find new & used Jeep Cherokee SUVs for sale near me?' Mike Smith Chrysler Jeep Dodge Ram offers an exceptional selection of new, used & certified pre-owned Jeep Cherokee Compact Crossover SUVs for you to browse and test drive in Beaumont, TX.
WHY SELECT THE JEEP CHEROKEE?
Hunting for the remedy for the road trip blues? The 2018 Jeep Cherokee is our prescription for those who wish for a compact crossover SUV that can handle the route less traveled as well as it handles the open street.
AN ENTIRELY NEW WORLD
Jeep is recognized for tackling the roughest terrain effortlessly and the 2018 Cherokee is absolutely no exception. Our state-of-the-art 4×4 Active Drive System is built to make the scenic path something to enjoy instead of observed.
GET TO THE POINT
If the 2018 Jeep Cherokee's standard 2.4-liter 4-cylindered drivetrain doesn't grab your interest, the 3.2-liter V6 certainly will. Toss in our 9-speed automatic transmission and you'll be discovering incredible new routes to Point B. Whichever train you select, you're going to be in for the adventure of your life.
ESSENTIAL SAFETY STANDARDS
If you think Jeep's determination to mastering all roads means skimping out on safety, you're in for a mind-blowing test drive. The 2018 Jeep Cherokee comes packed with all of the newest automotive safety technology– from lane departure warning and lane keeping assist to rear cross-traffic monitoring, automated emergency braking, and so much more– with the 2018 Jeep Cherokee, your safety comes standard.
Test Drive a Jeep Cherokee Today
Stop by Mike Smith Chrysler Jeep Dodge Ram today to test drive a new, used, or Jeep certified pre-owned Compact Crossover SUV in Beaumont, TX. Our knowledgeable team of Jeep specialists are standing by to help you find the perfect vehicle. Browse our online inventory, drop by, or call (409) 840-3550 now to learn more. We look forward to serving you!
Cars Mar 31, 2020
Tristen is a great salesman. We would for sure recommend him highly! Great selection of cars. Quick buying process. Thank you Tristen! We love the new car!
Cars Mar 24, 2020
My daughter is very happy with her new car and very good service, hope to visit here again , keep the good service up .
Google Mar 19, 2020
I bought my Dodge Ram 2003 17 years ago from Mike Smith and I tell ya', I put 217k miles on that truck and it still ran flawlessly. Yes it did have the notorious cracked dash but I still loved that truck. I just decided after after a few sleepless months to trade in Ole Green for a new 2020 Ram and guess where I went? That's right, Mike Smith because I was so pleased then with the people at Mike Smith that I figured why not take Ole Green back where she came. I have doubts about getting rid of the ...
Google Mar 18, 2020
Google Mar 18, 2020